SCHEDULE ANALYSIS
Import Microsoft Project (MSP) or Primavera P6 (P6) files receive Excel based reports for, single schedule analysis, comparison analysis and ENTERPRISE cashflow and performance reports
LOOK AHEADS
Import almost any type of Excel look ahead and receive Excel based reporting analyzing the difference between two look aheads, or run analysis comparing the schedule (MSP or P6) and multiple Excel look aheads.
PRICING PLANS
We offer a free 30 day subscription to try out the program just for signing up no credit card needed. Our subscription plans also provide options for group organizations with user and content management.
FEATURES
GENERAL
Upload into Intuitive, drag and drop File Folder Structure
Online Folder Sharing
Single & Group Administration
Excel Based Reporting
Always Maintain Access to Files
Free 30 Day Trial no credit card needed.
Sync with your existing Schedule Files in:
Microsoft Project (MSP)(.mpp), or Primavera P6 (P6) (.xer)
Enterprise Performance Reporting (cashflow, earned value)
Schedule Analysis
Schedule Comparison Analysis
Schedule Gantt Viewer
Easily create fragnets
Convert P6 to Microsoft Project
Convert Microsoft Project to P6
Create Excel Look Ahead from Schedules
Create Excel based Gantt from Schedules
DCMA 14 Point Assessment
Graph Trends over multiple Schedules
Uploads/Converts almost any Excel Look Ahead
Compare Excel Look Aheads
Compare Multiple Look Aheads to Schedule (P6 or MSP)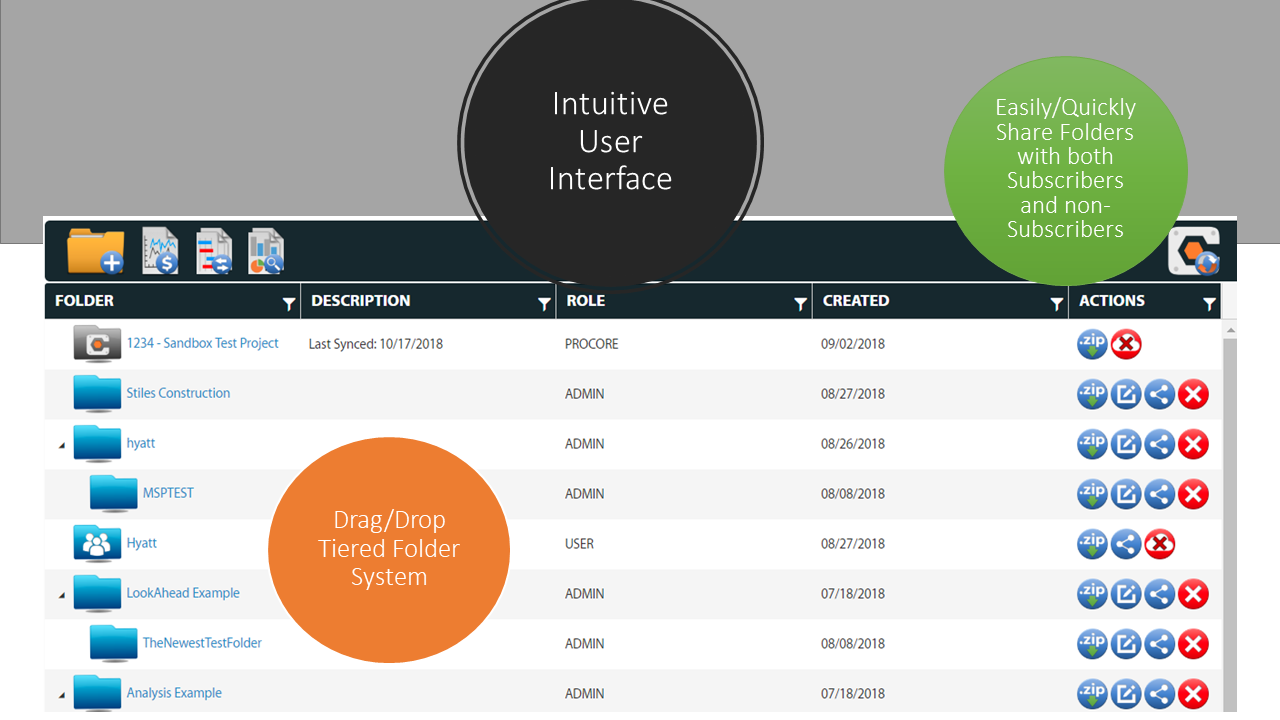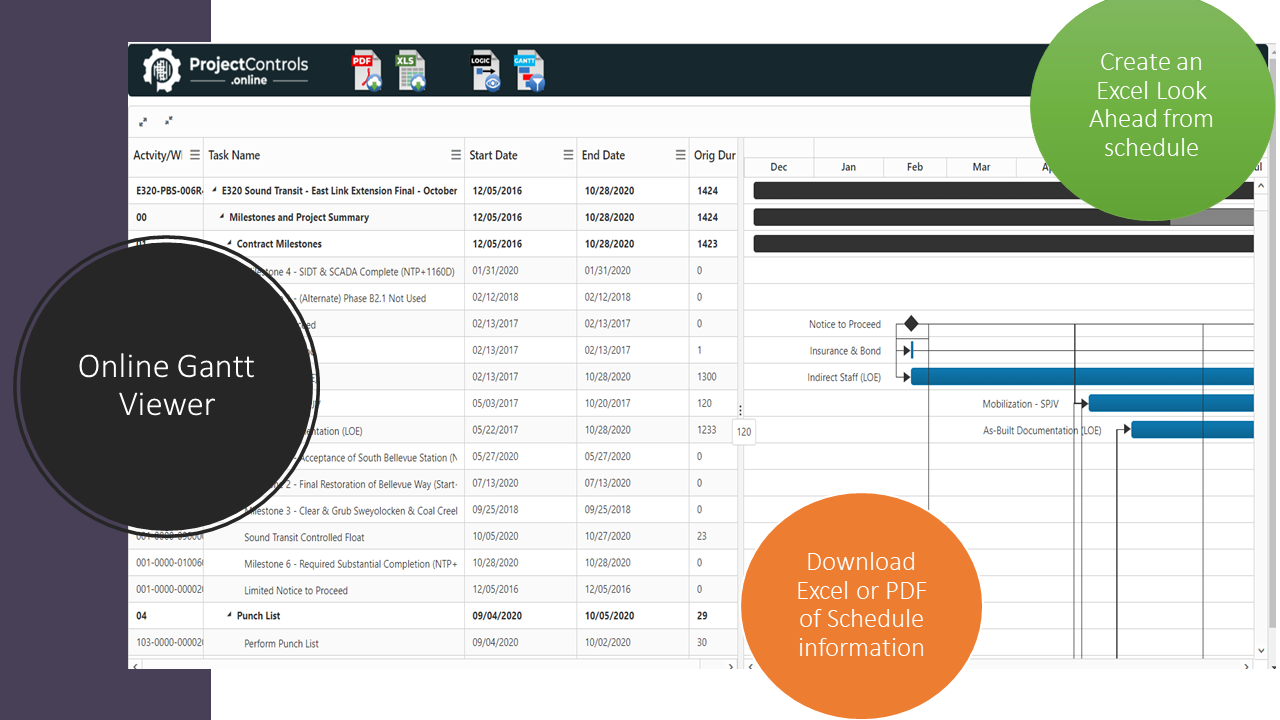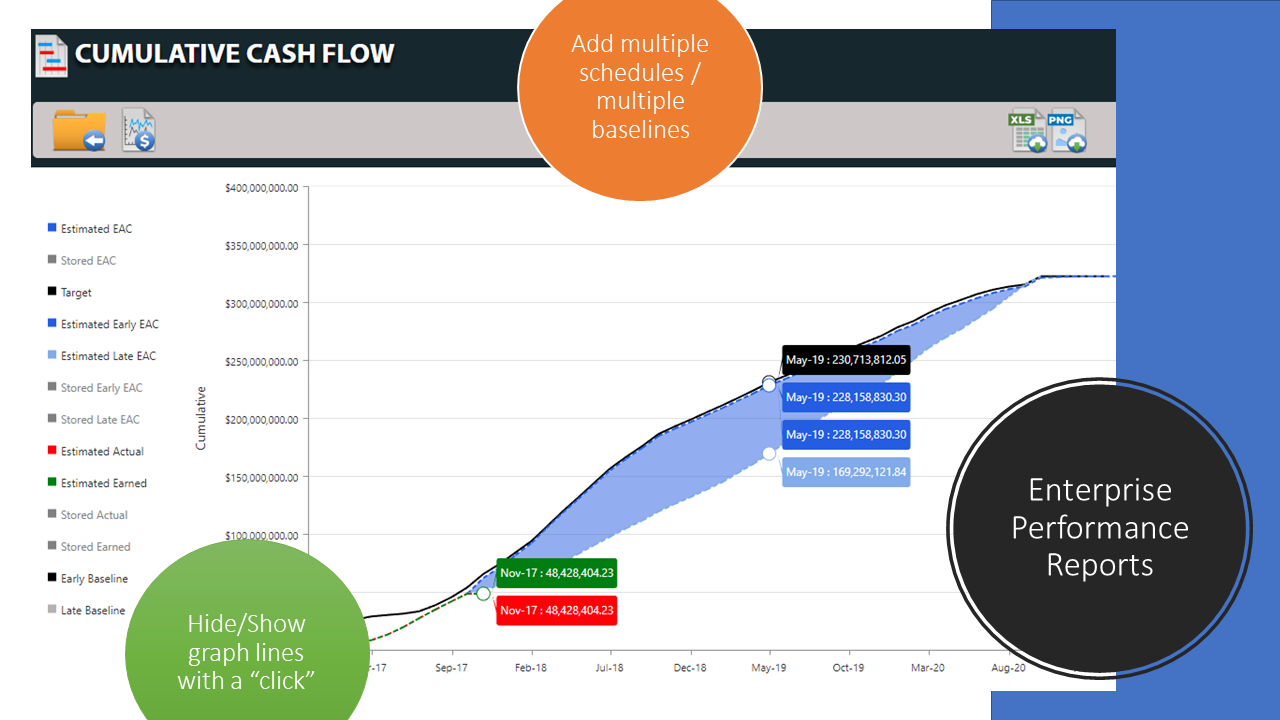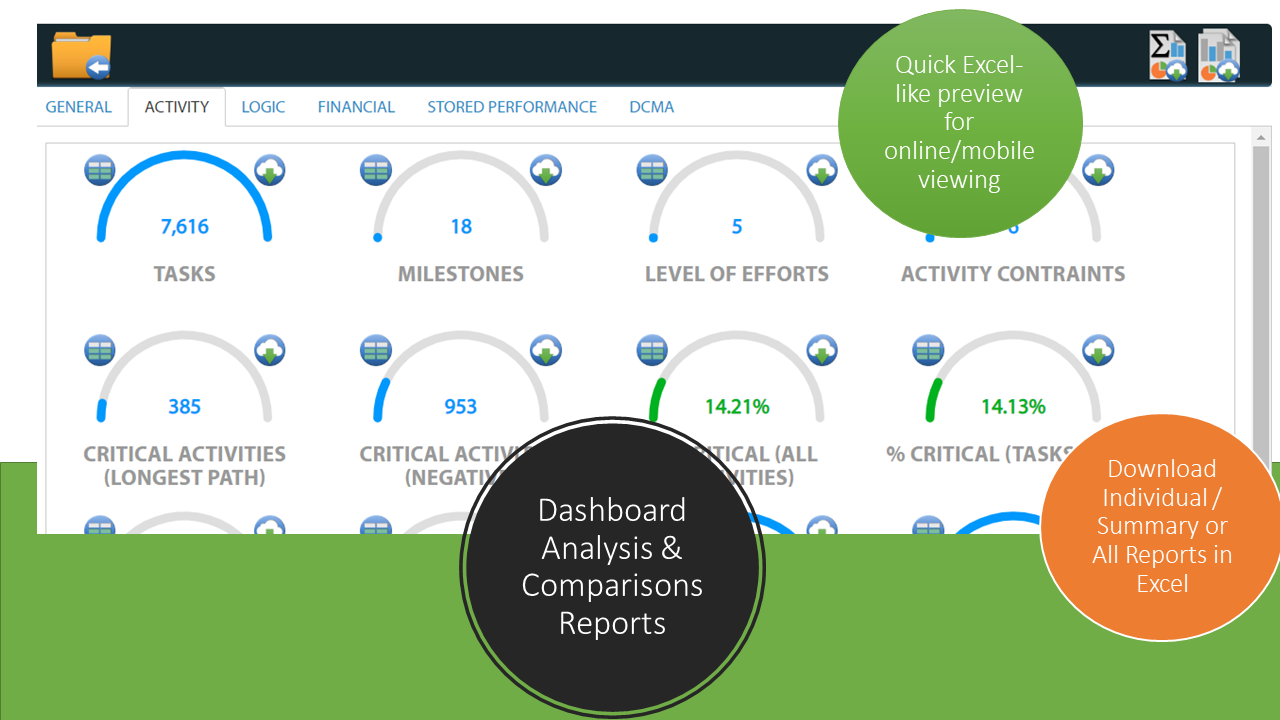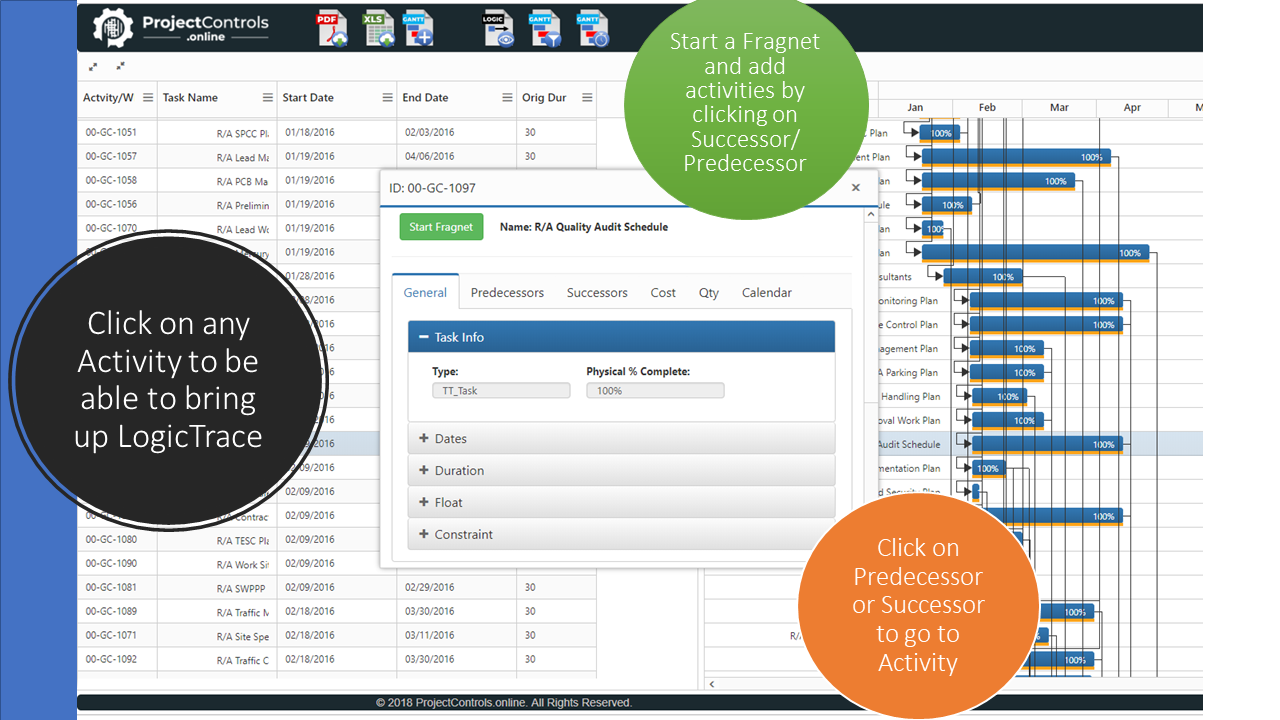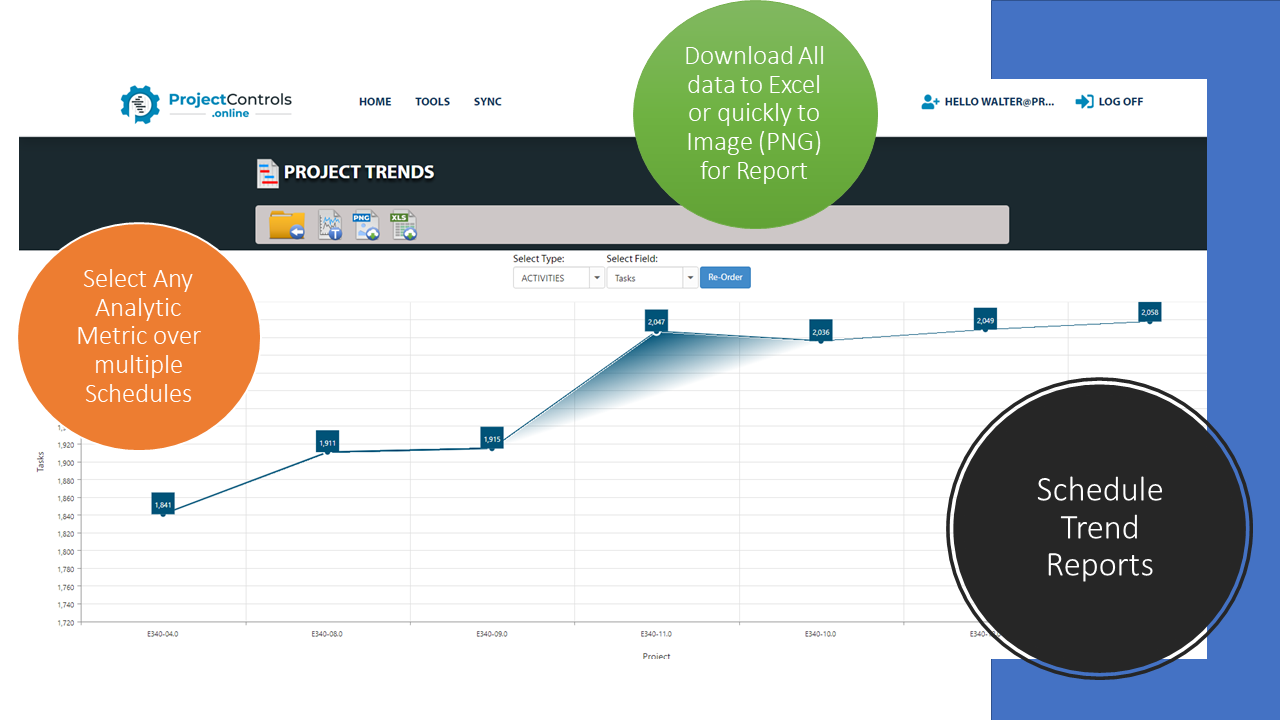 Please Wait while the file is Loading...