Feature Descriptions:
---
Gantt Viewer
View, create PDF, follow trace logic in this intuitive online GANTT viewer. Works with both Microsoft Project and Primavera P6 (all versions after 6)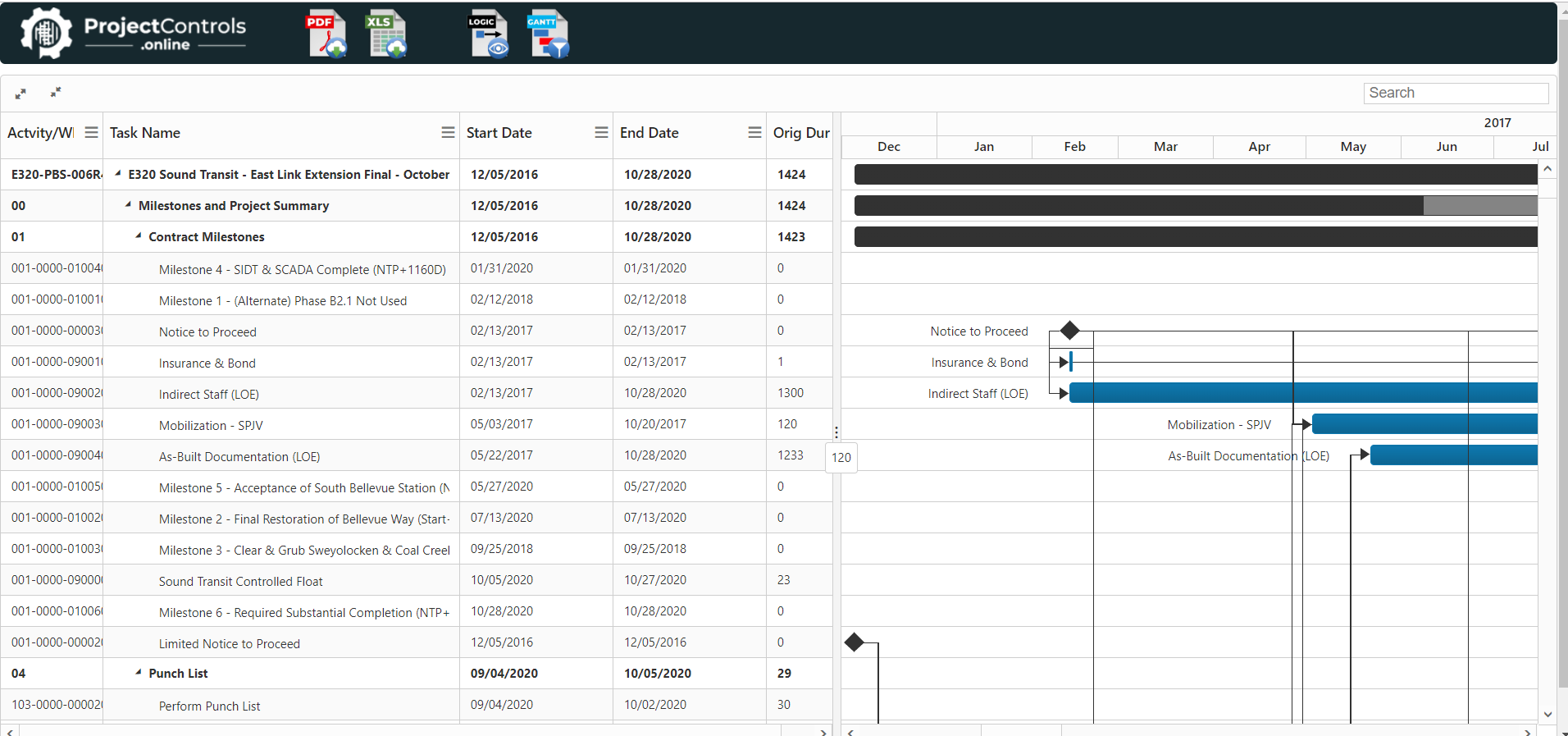 ---
Store/Organize
ProjectControls.online provide an intuitive "drag and drop" folder system where you can create a project and store all associated Scheudule (inlcuding both Primavera P6 and Microsoft Project) along with notes for that project. This provides a fast and efficient way of keeping this critical information in one easy to find place. You can re-download the files anytime, anywhere for your convenience.
Import Microsoft Project (MSP) or Primavera P6
PC.o will accept both a Microsoft Project (.mpp) or Primavera (.xer). All features work for both.
Share
Share your schedules and reports with Clients / Contractors / Owners / Superintendents, anyone with internet access. These users do not need a subscription to view/download schedules.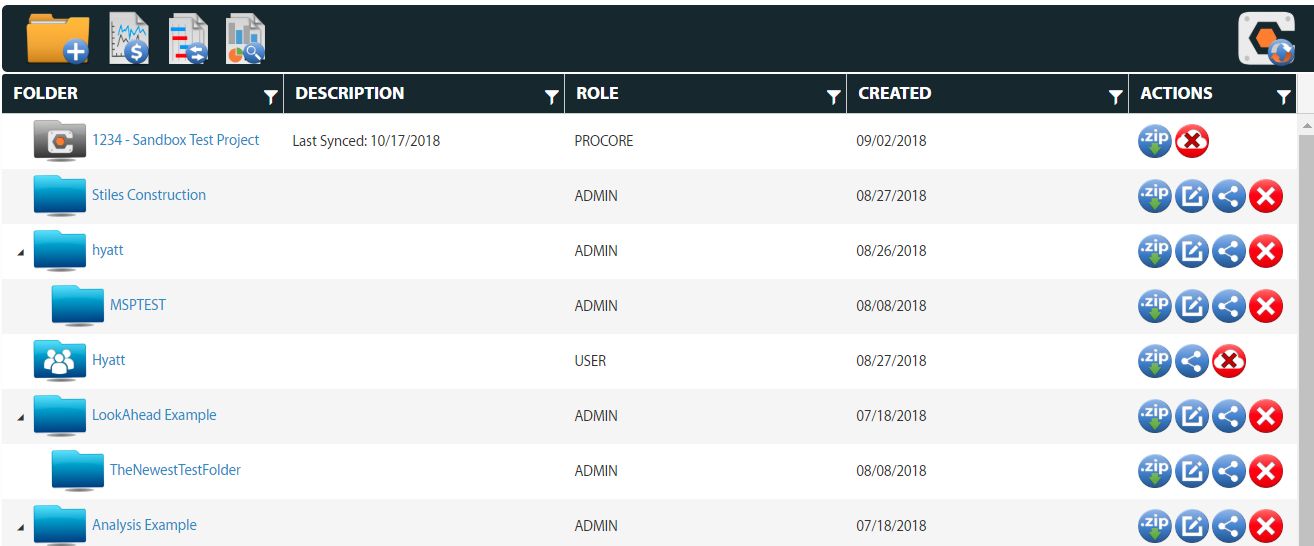 ---
Enterprise Reporting
Add Multiple Baselines, Multiple Schedules, turn off/on lines, generate summary data or detailed data in Excel.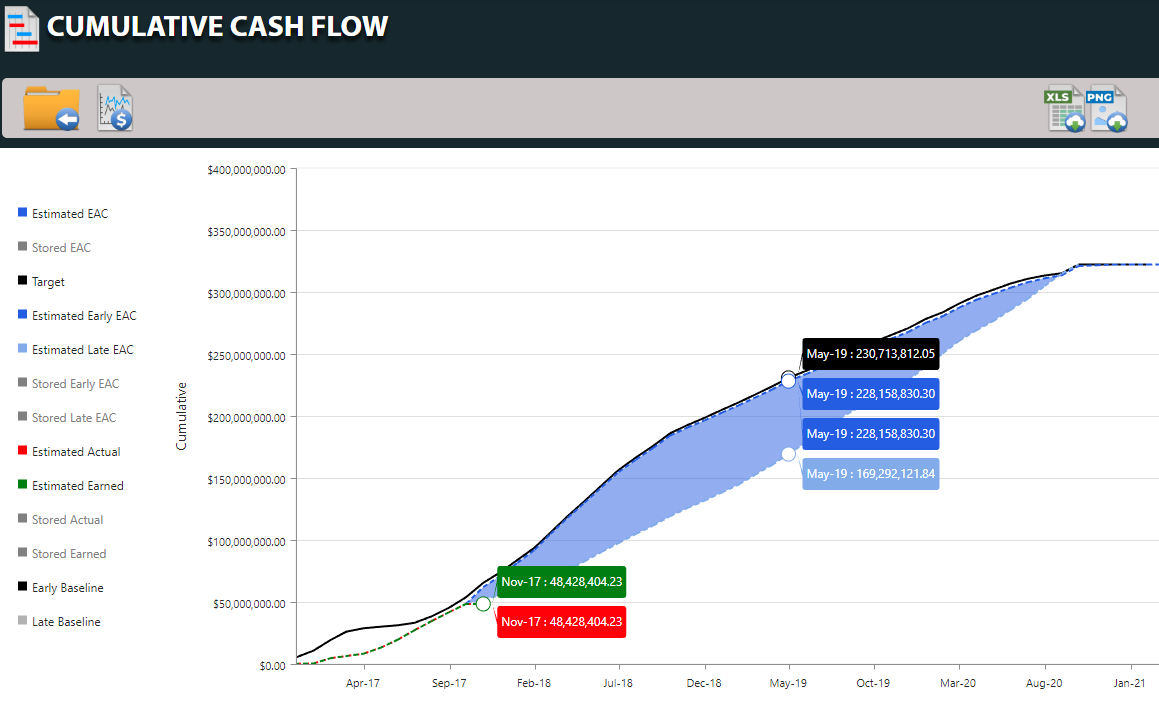 ---
Schedule Analysis
Take your Primavera P6 (.xer) or Microsoft Project(.mpp) and get in-depth analysis (baseline analysis) on a single schedule. The analysis is provided in Microsoft Excel so you can review/filter/and create custom reports directly from the data provided.
Schedule Comparison
Compare the differences between the two schedules, with in-depth excel reports. Allows the comparison between a Microsoft Project and a Primavera Schedule.
DCMA 14 Point Assessment
The Defense Contract Management Agency (DCMA) 14 Point Assessment is a part of every analysis and comparison, providing additional insight into the health of the schedule.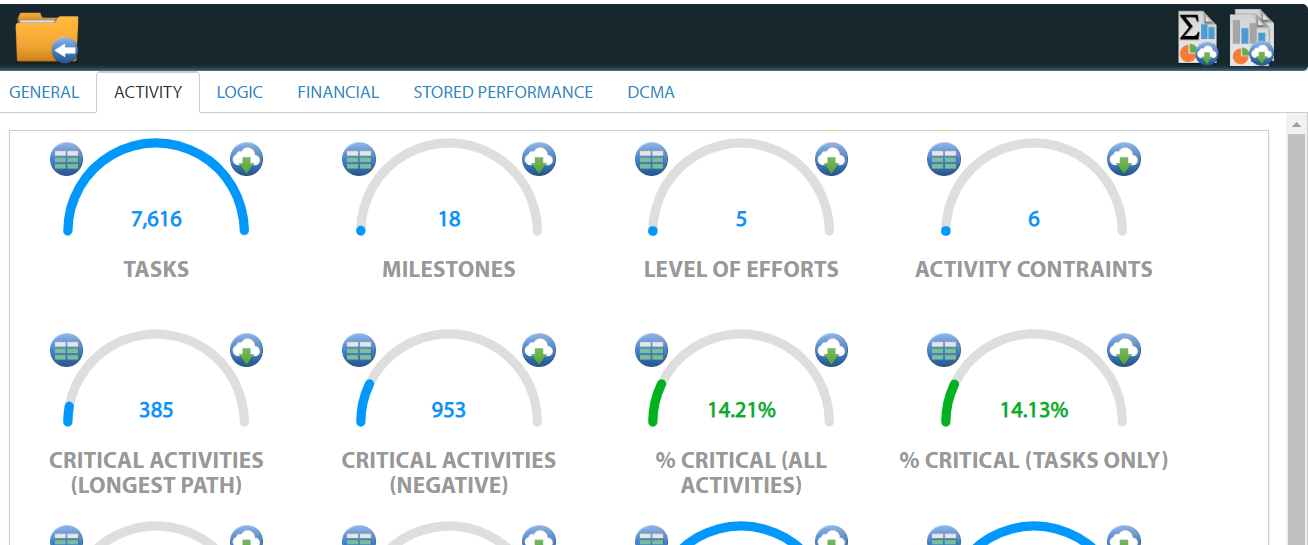 ---
Convert Schedules
When you download the schedule, as a subscriber you have the option of converting it to another format. The conversion process also converts activities, calendars, resources, WBS. PC.o also allows you to remove information (such as activity codes or notes) when you download the file preventing additional codes from corrupting your P6 enterprise reports.
Create Look Ahead with Schedule
Use your P6 or MSP schedule to create an Excel Look Ahead, just provide the data date. This allows for quick and easy look ahead creation which can be shared with superintendants, inspectors, owners, clients... etc...
Create Excel Gantt
If you don't have P6 or MSP, save the file as an Excel based Gantt chart for easy viewing without the software.